By Richard LeComte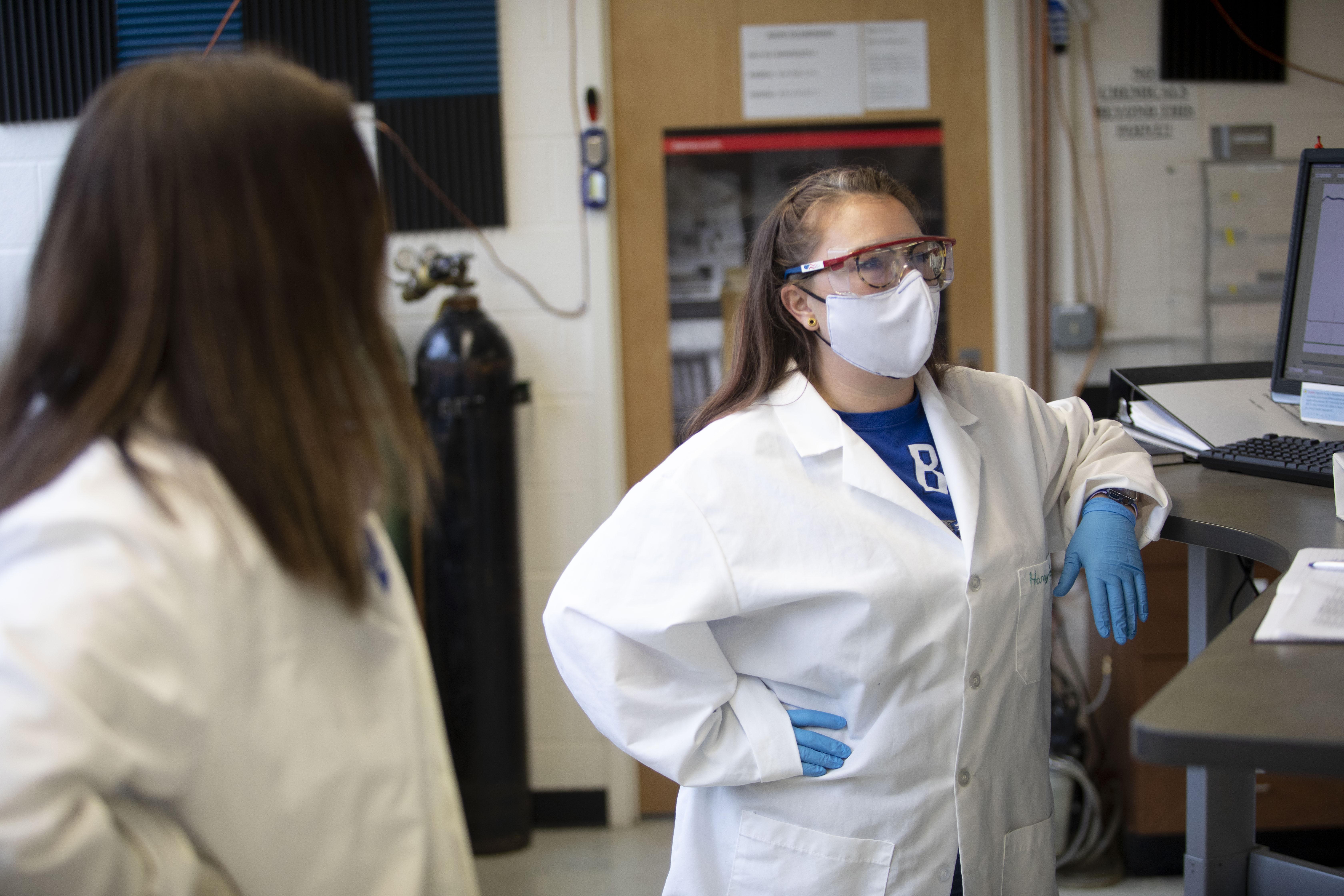 UK rocked Jennifer Whitney's world—or at least UK gave her a passion for the study of rocks.
"My rock collection is obscene," said Whitney, who's graduating from UK with a geology degree from the Department of Earth & Environmental Sciences in spring 2021. "I talk about it all the time. I think everybody should fall in love with geology, like I did. I just knew that this was something that I had to do."
The path Whitney took to her bachelor's degree has been circuitous, but her goal is in sight thanks to a key resource at UK: the Rast/Brown Scholarship Fund for Earth and Environmental Sciences, which awards $2,500 to four geology students each year. Dr. Kenneth Neavel, who received his master's degree in geology from UK in 1985, gave the funds to start the scholarship.
"My objectives for establishing the Rast/Brown Scholarship were to financially support the department, specifically by funding undergraduate scholarships for students from historically underrepresented groups and to honor (former faculty members) Dr. Nicholas Rast and Dr. William Brown, who were instrumental in my academic and personal maturation," said Neavel, who lives in Austin, Texas, and has had a long career in the petroleum industry. "It has been very satisfying and heart-warming to learn of the scholarship fund's impact on the recipients' success and has impressed upon me the significance of establishing the scholarship fund now, rather than waiting for bequeathment."
Whitney landed the scholarship because she needed an extra boost to get her degree.
"Life does not always go the way we expect it to, and I think it's just so wonderful when people are able to finally follow their dreams, even just a bit delayed," said Rebecca Freeman, undergraduate studies director and assistant professor in Earth & Environmental Sciences. "I think the scholarship honors the donor's wishes in terms of encouraging people to study geosciences who might not traditionally be very well represented."
Whitney began studying at UK in 2011. Born in Tucson, Arizona, she grew up in Lexington and attended local schools. Her family has deep roots in the Wildcat tradition.
"Both of my parents went to UK, and my dad got all three of his degrees here," Whitney said. "My mom got her bachelor's here too, and she has taught English as a Second Language at UK. My grandmother and grandfather got their degrees at UK. I mean, we go way back. It's something that I've wanted since I was a little kid."
Early on in her studies, Whitney started as an education major. But then she took an introductory geology class and found her passion. She and a friend helped to revive the Geology Club, and she met Freeman, who proved to be an early mentor for Whitney. Given the lack of representation of women in the environmental sciences field, Whitney found that Freeman offered her an excellent role model.
"She's just so smart, and she knows her stuff, and she's passionate about it like I am," Whitney said. "She's also so passionate about her students, and she wants to see them succeed."
Unfortunately, Whitney faced some life challenges that forced her to leave the University. She had two small children, went to work full-time and left Kentucky. She continued her education through community-college classes, but she kept alive the dream of graduating from UK.
"I went through some very big life changes, and I had to step away from my degree," she said. "But in terms of earning a degree, there was nothing that I wanted more."
Whitney left such a favorable impression on Freeman that the professor made a point of keeping in touch with her student. And Freeman helped Whitney find a way back to UK.
"After I was hired at UK in 2011, she was one of my earliest students," Freeman said. "I kept in contact with her over the years she was away from UK. She would often email me and say how much she missed reading scholarly research papers in geology with me, so I'd send her some papers to read."
For years, Whitney said, she thought about finishing her degree, but she couldn't get the pieces of her life to align. Then, about two years ago, Whitney was able to resume her studies at UK. The Rast/Brown Scholarship gave her a boost this year. She notes that the scholarship helps students who may not have the highest GPAs but do have a passion for geology.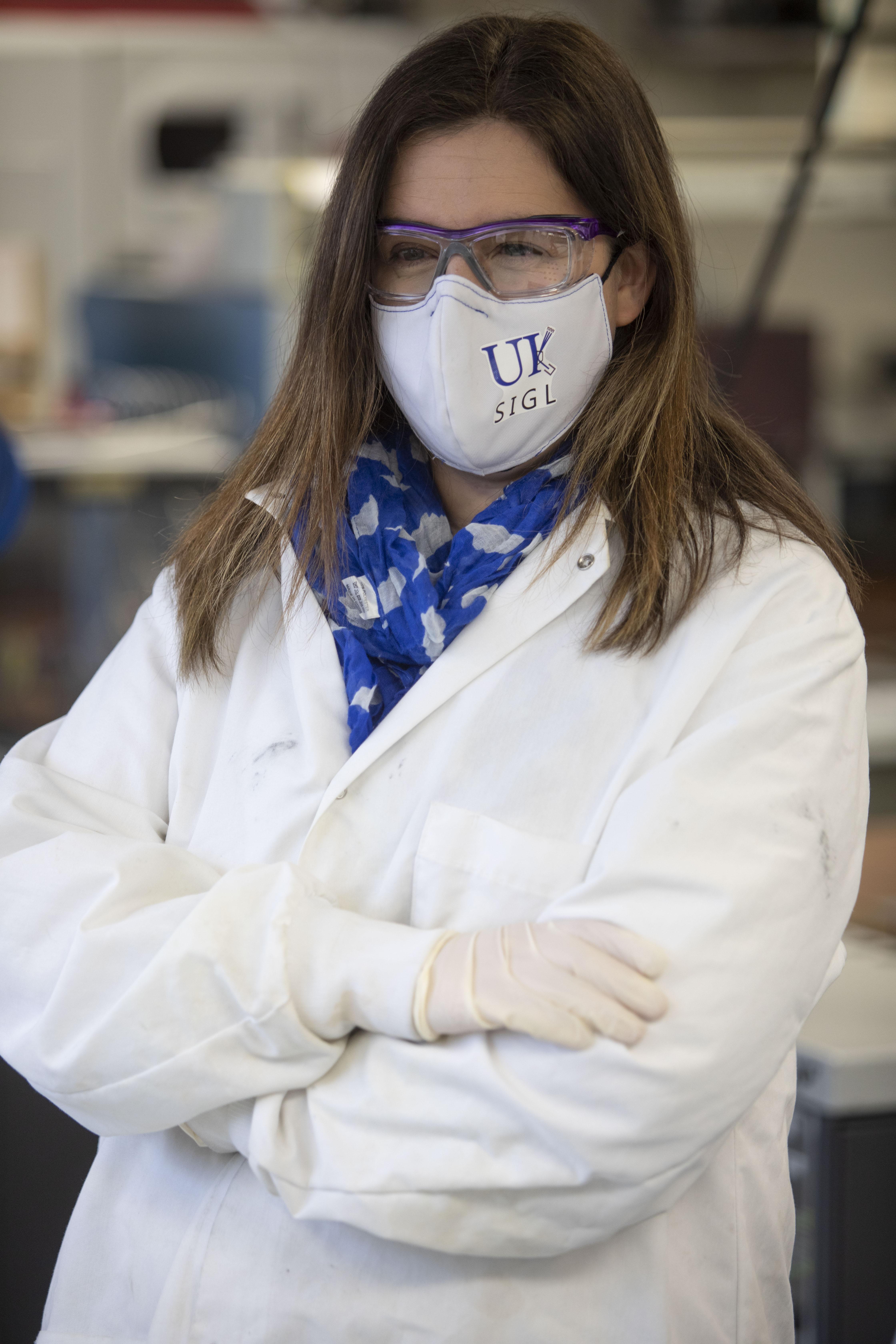 "The Earth and Environmental Sciences Department and the alumni looked at me and said, hey, even though you don't have the GPA for other scholarships," Whitney said. "We know how hard you're working."
And Freeman said the department's faculty appreciate the way the scholarships allow them to reach out to students who may be under-represented in the field of Earth & Environmental Sciences.
"We have so many wonderful students who don't really fit the traditional student profile and who could also use a hand up, and so I really appreciate him (Ken Neavel) thinking beyond the more traditional scholarship recipients," Freeman said. "He's giving us this flexibility to grow the number of people who are in our major from underrepresented groups."
In addition to the Rast/Brown Scholarship, Whitney has benefited from Project Graduate, which helps adult learners who have earned 80 or more credit hours to return to finish their first bachelor's degree. Along with her studies, Whitney works as an assistant in the Kentucky Stable Isotope Geochemistry Laboratory under Andrea Erhardt, assistant geology professor. The lab can analyze stable isotopes in nearly any compound, and Whitney is into all of it.
"We analyze everything," she said. "We do fish muscles. We also do rocks, soil samples, anything and everything you can think of. We then look for specific isotopes in the samples."
When she's not studying and analyzing, Whitney likes to read and hike with her two children. She has traveled to 46 states and five countries, including a stint in the Amazon rainforest. After she graduates, she would like to pursue a master's degree in geology or geography. That career path will be open to her now, thanks in part to the Rast/Brown Scholarship.
"It's just been such a wonderful experience and I think that, being older and having been in the work force, it's made me appreciate it even more."