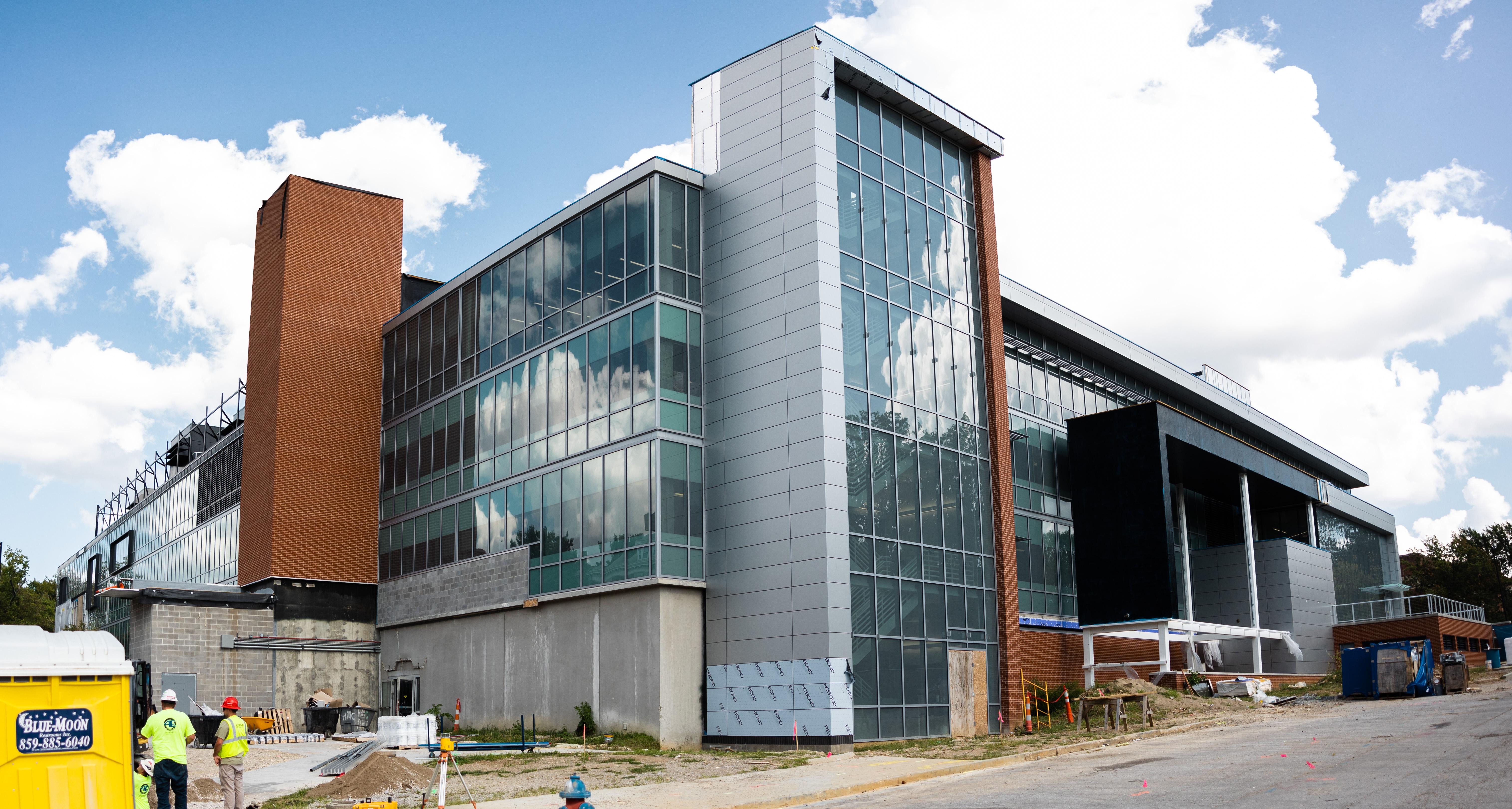 The University of Kentucky Chemistry-Physics Building is getting a much-needed transformation.
The central campus staple is currently undergoing a two-phase construction project that will result in a renovation of the third floor, as well as a completely new exterior façade of the building, including a three-story entrance/atrium. The transformation will be completed in early June and includes 15 research labs, support and equipment spaces, offices, a new stair tower, loading dock and entrance additions.
"A renovated Chemistry-Physics Building will offer a bright future filled with student interaction, collabroation, and research. This building remains a pillar of our flagship institution." ~Mark Lovell, Jack and Linda Gill Professor of Chemistry and Chair of the Chemistry Department
"We are in the 21st Century. We needed to upgrade and update this space so our researchers were no longer making their work fit the buildling, but rather the building would adapt and fit their research." ~ Christian Brady, Interim Dean, College of Arts & Sciences
Check out videos, additional photos, and naming opportunities here.