The AppalachiaCorps provides students with interests and roots in Eastern Kentucky opportunities to learn and serve the region
By Richard LeComte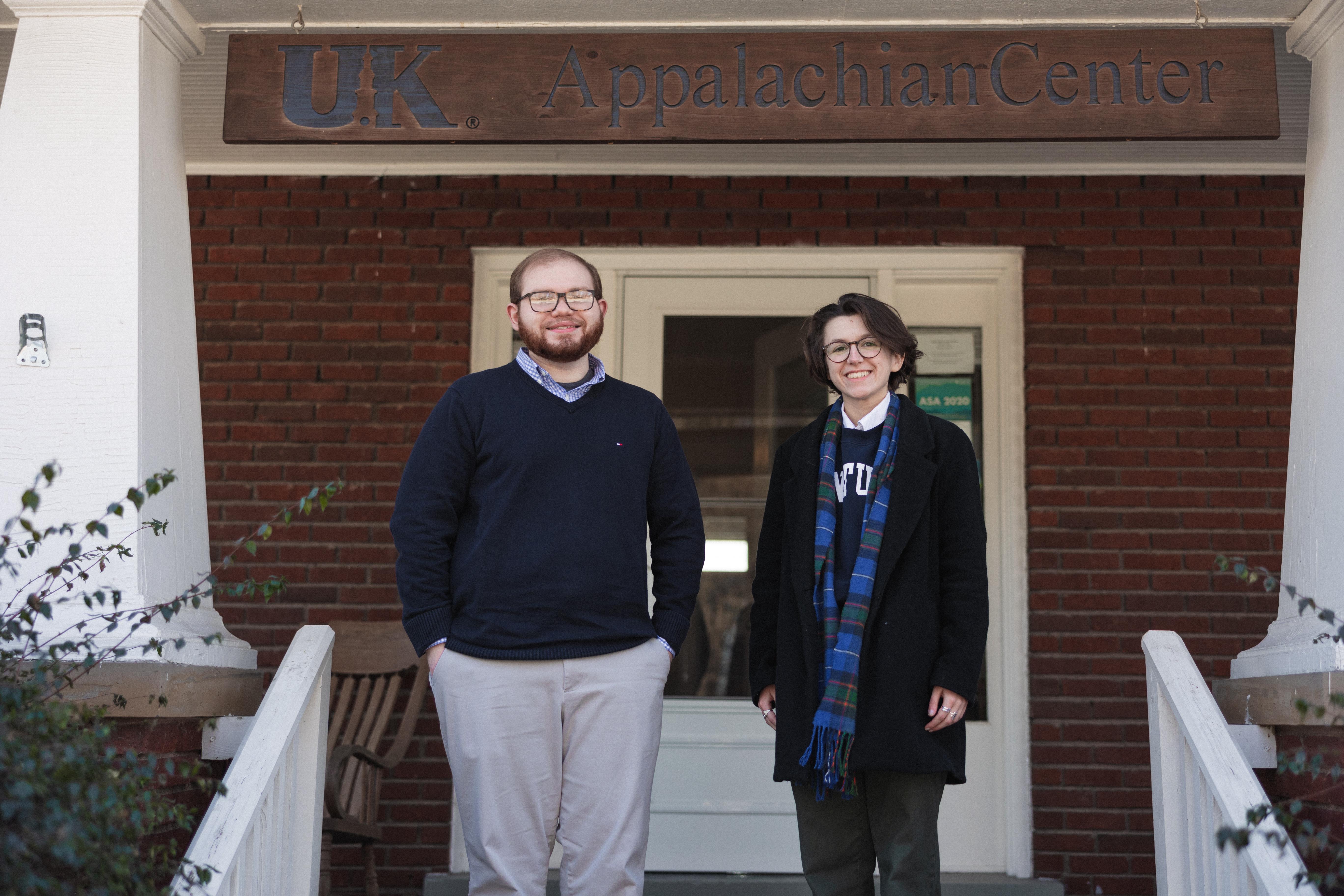 Summer fun in Appalachia: hiking, climbing, camping, swimming—and holding somebody's removed femur in a hospital.
UK student Logan Turner got to participate in that last activity while working a summer observation internship in Pikeville Medical Center in 2021. He participated in AppalachiaCorps, a new program run by the College's Appalachian Center and Appalachian Studies Program and funded with help from UK's Women in Philanthropy.
AppalachiaCorps helped fund Turner's work with the Eastern Kentucky hospital as a run-up to his applying to medical school. His goal is to be an ophthalmologist.
"I was doing physician shadowing, so a lot of surgeries," said Turner, a biology major from Hueysville, Kentucky, in Floyd County. "I got to see as many as 60 cataract surgeries. I also got to observe vascular surgery and orthopedic surgery. And I got to hold the tip of someone's femur. It had been fractured, and the surgeons were going in and replacing it. That was a cool procedure. Overall, it was a really neat experience."
Turner needed to shadow doctors in action as part of his application for medical school, and  Pikeville provided him with access to a variety of procedures, more so than at a big city hospital.
"They were extremely flexible with the types of things that I got to do," he said. "I asked for a full range of experiences, and the administrator basically said that sounded great."
Twelve students participated in AppalachiaCorps in 2021, and the College's Appalachian Center is seeking students for summer 2022. The students, many of whom are from Eastern Kentucky, get to ferret out a range of possible experiences, said Kathryn Engle, director of the Appalachian Center and adjunct assistant professor of sociology. Engle's group partners with UK's Center for Service Learning and Civic Engagement under the direction of Todd Stoltzfus for the AppalachiaCorps initiative.
AppalachiaCorps contributes both to the broader education of UK students and to the services and organizations benefiting from the participants' energy and inquisitiveness.
"We're providing high-impact learning experiences and experiential learning," she said. "In addition, we're building capacity and strengthening those organizations out there, allowing them to extend their outreach and commitment."
For example, Danica Moon went to work in one of the biggest issues facing Appalachia—affordable housing. She helped remotely at the Lexington office of the Federation of Appalachian Housing Enterprises (FAHE), which is based in Berea, Kentucky. FAHE is a membership organization for housing initiatives and economic development nonprofits in the region. She was working directly with Jim King, the president of the organization.
"The federation's members don't have large, full-time staffs," said Moon, a political science major from Lexington. "They don't have someone full-time to do their books, so FAHE helps them with that. A lot of what they do is directed at helping people and organizations to get grants and build their capacity."
In the summer of 2021, she said, she, King and the rest of the staff were watching developments in Washington, D.C., to see how much of President Biden's infrastructure plan would address housing issues in Appalachia. In addition, King and Appalachian scholar William H. Turner—a recent inductee in the College's Hall of Fame—were investigating and addressing housing issues surrounding the Black population of the region. The problem, Moon found, is that it's difficult coming up with statistics for Black, Indigenous and other people of color in Appalachia.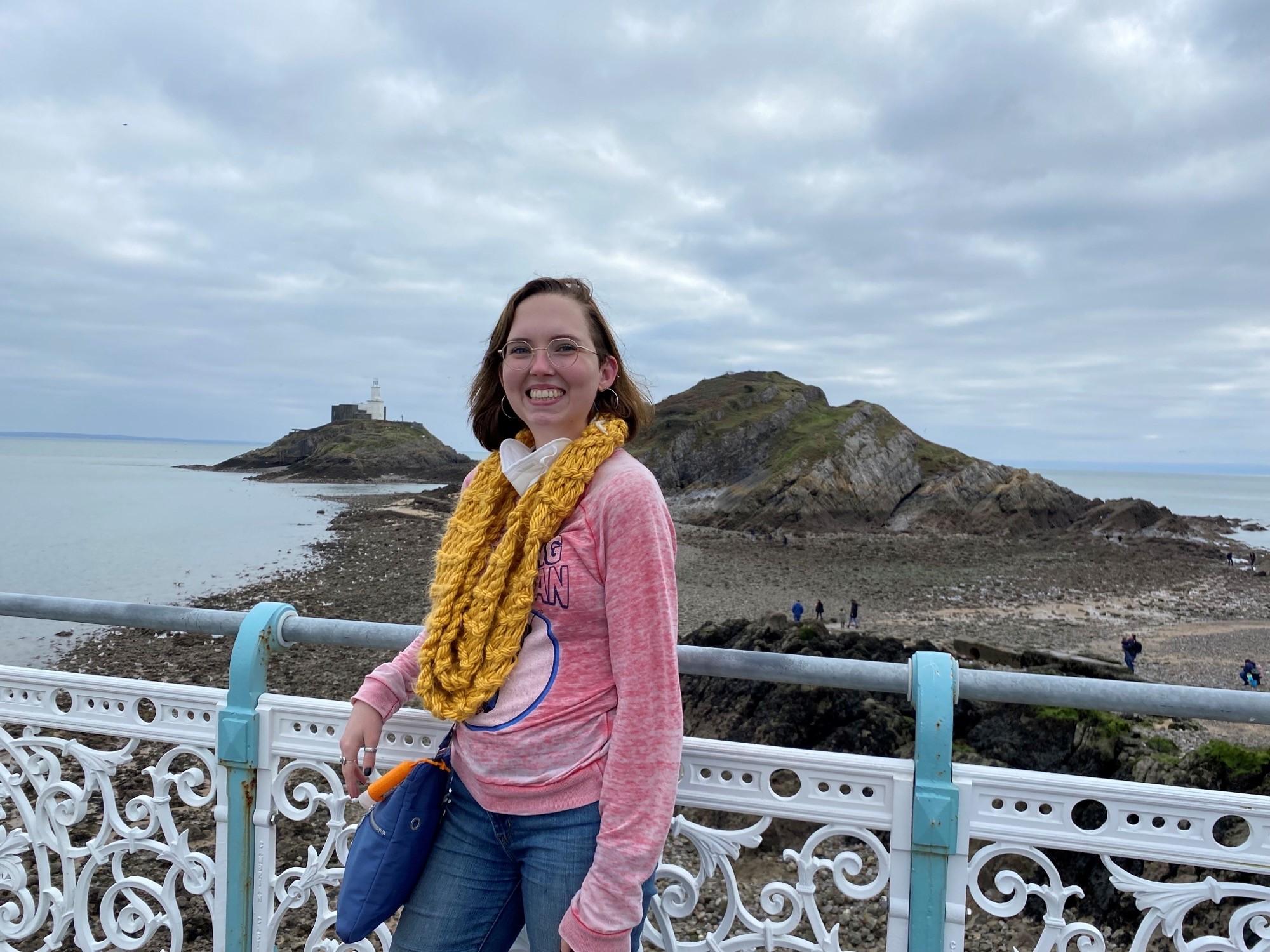 "They wanted to focus on Black organizations in the region—they wanted to see how they could engage with them, help them find grants and do more work with them directly," she said. "I was trying to find some baseline statistics about unemployment rates of Black Appalachians, land ownership and single-family-unit housing. But there's a real lack of statistics about that: People of color in Appalachia are often missing from official data. More specific statistics are also not often separated out by county. So you could look at the numbers for the state as a whole, but you can't look at it specifically in Eastern Kentucky."
Affordability is another key issue. As a child, Moon visited relatives near the New River Gorge in West Virginia, which is one of the areas of Appalachia that faces housing issues, she said. Homes for vacationers are driving up property values, making housing values unaffordable for the people who live there year-round. She noted that the phenomenon is most prominent around Asheville, North Carolina.
"Property values are going up so quickly because some areas have become tourist destinations, and it has priced the locals out of their range,"she said.
Meanwhile, Ashley Watkins focused on the heritage of Appalachia—she built a website where people who live in Martin County, in the extreme eastern side of Kentucky, can share their stories and interact. She started working on it in summer 2021 and finished around the beginning of 2022. Her work was connected to LiKEN, or Livelihoods Knowledge Exchange Network, which helps communities build local assets for economic improvement.
"A lot of that work involved setting up the website and figuring out what Martin County citizens would want to see on the website and then going from there," said Watkins, who is a writing, rhetoric and digital studies major from Lexington who has roots in West Virginia. "It was a lot more work than I expected it to be—a lot more groundwork. Since it started, my supervisors have been going around and advertising it to Martin County organizations such as the public library and the historical society to see what they think."
Health, housing and heritage are just three of the areas AppalachiaCorps has contributed to in Eastern Kentucky. And Engle sees the efforts of these students as key to the mission of the center.
"The program represents a cornerstone for the Appalachian Center and our work, because I think it touches on all of the things that the center is about in terms of engagement and teaching," she said. "The bigger picture is that we're positively impacting the Appalachian region and giving our students opportunities to do the kind of work they want to do."&