Education
Ph.D. Southern Illinois University, 2007
M.A. Ohio University, 2004
B.S. with Honors in Philosophy, Vanderbilt University, 2001
Research
AS OF 2018, Weber is now a member of the Department of Educational Policy Studies and Evaluation in the College of Education, here. Therefore the information on this page here below is out of date.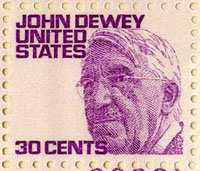 Dr. Eric Thomas Weber joined the philosophy department at the University of Kentucky in July of 2016. He was assistant and then associate professor of Public Policy Leadership and affiliate faculty member in the philosophy department and in the School of Law at the University of Mississippi from 2007 until the move to Lexington. His research focuses on ethics and political philosophy approached from the tradition of classical American philosophy. In addition to advocating for an experimentalist outlook in ethics, he applies ethics to leadership and public policy. He aims to follow John Dewey's example, championing public philosophy, engaging both with scholars and the public sphere.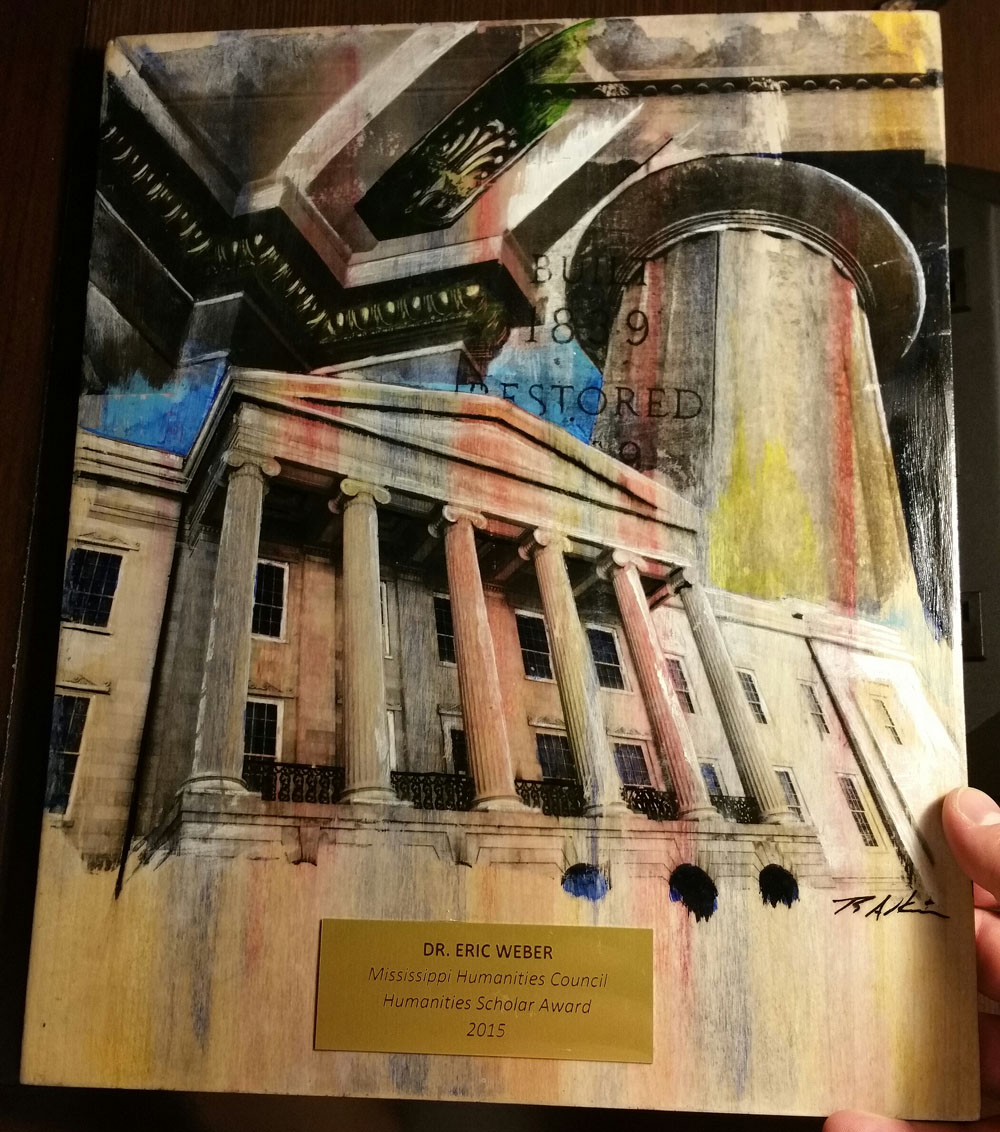 Dr. Weber's next book in progress is a study of the role of culture in fostering or inhibiting justice and the consequent responsibilities that individuals and institutions bear for shaping culture. It is tentatively titled A Culture of Justice: On Fairness and Pragmatism. He is also completing an edited collection of John Dewey's public writings, titled America's Public Philosopher: John Dewey. Like Dewey, he writes for newspapers in an effort to contribute to shaping culture and is a contributing columnist for The Clarion Ledger of Jackson, Mississippi. In February of 2015, he was honored with the Mississippi Humanities Council's Humanities Scholar Award. You can learn more about his research and public scholarship on his Web site, EricThomasWeber.org.
Teaching and Service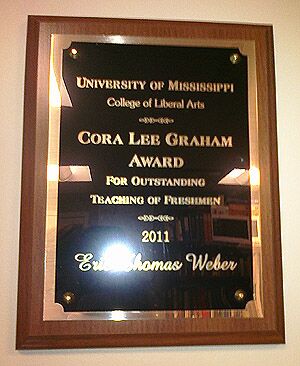 Selected Publications:
Books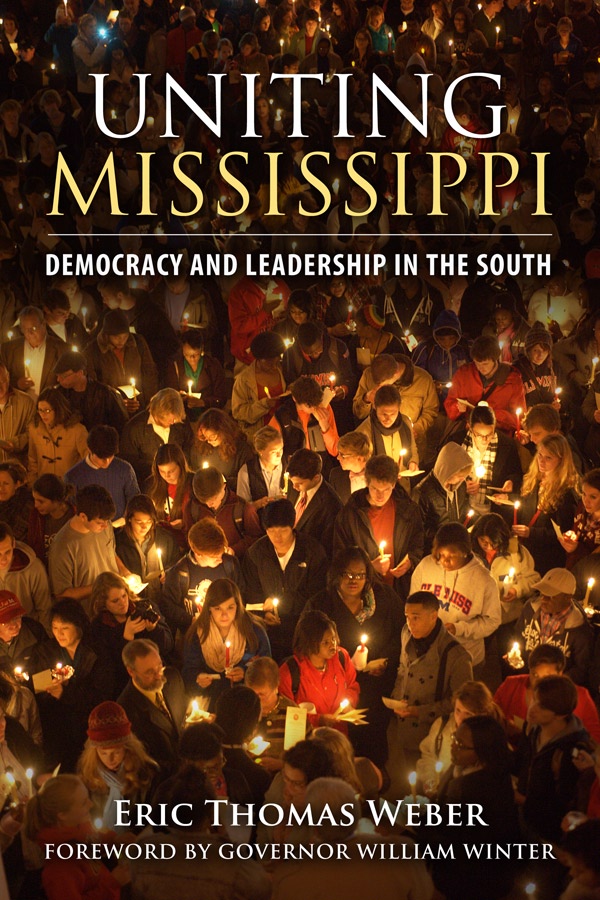 Uniting Mississippi: Democracy and Leadership in the South, Jackson, MS: The University Press of Mississippi, 2015.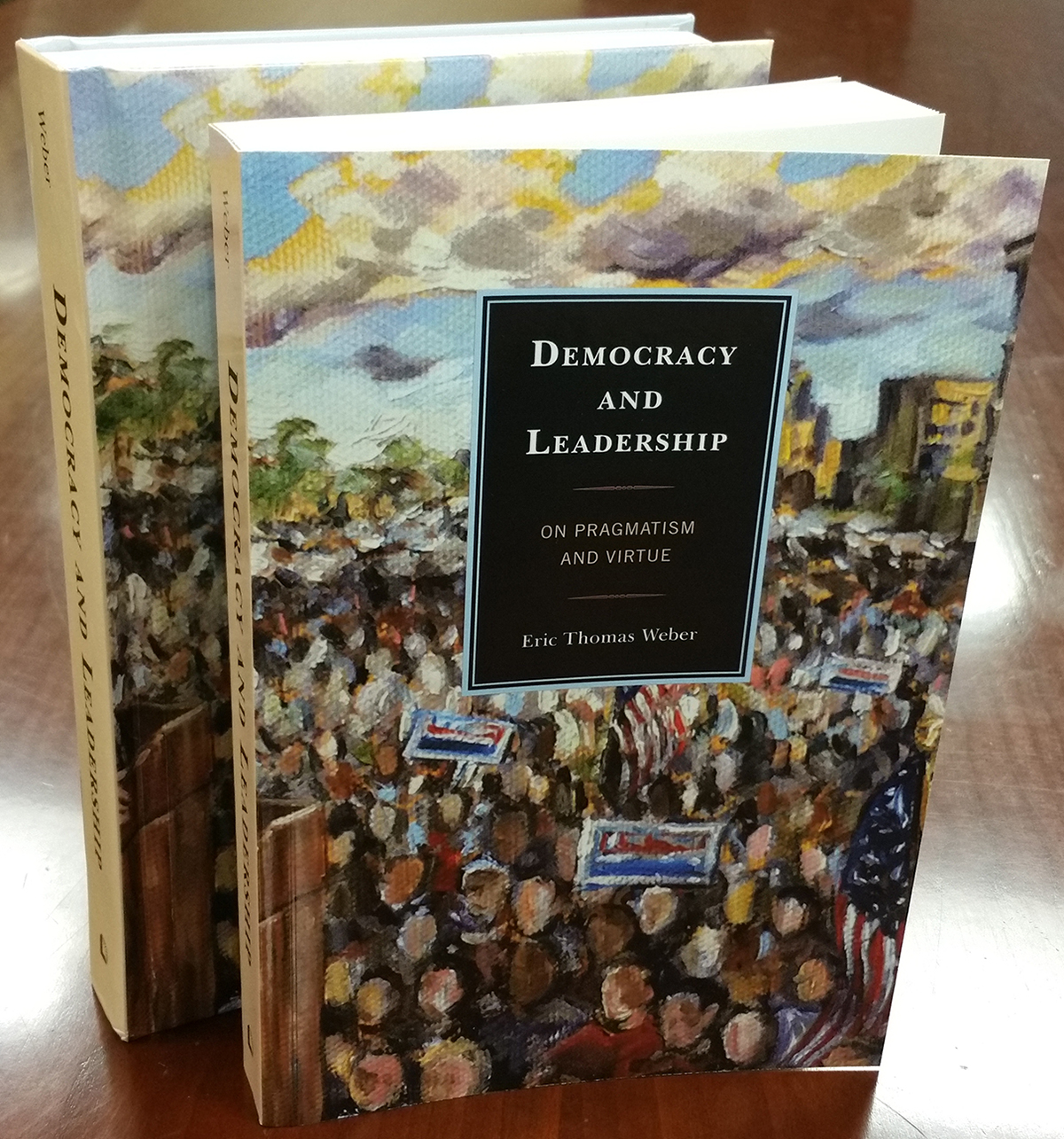 Democracy and Leadership: On Pragmatism and Virtue, Lanham, MD: Lexington Books, 2013.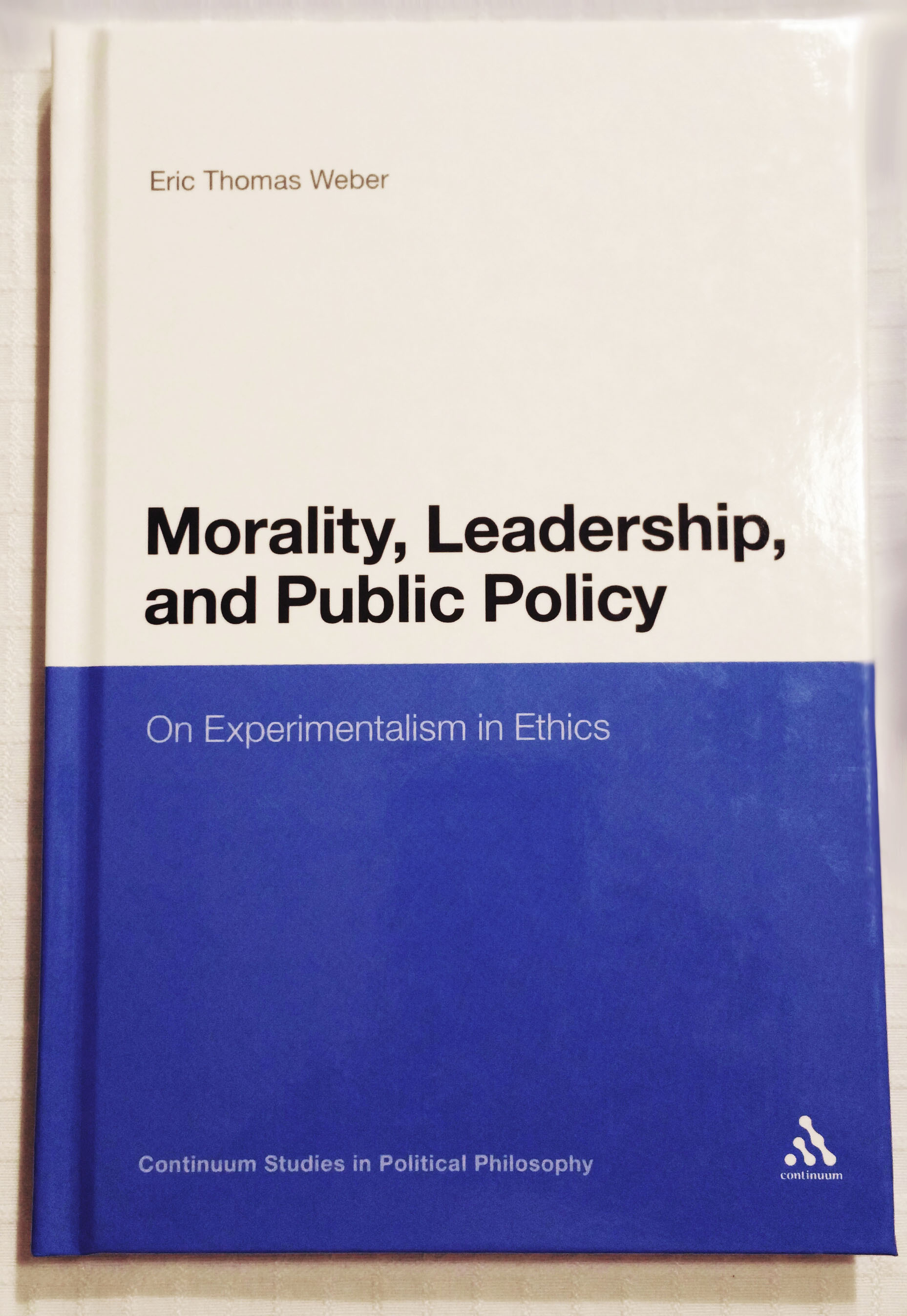 Morality, Leadership, and Public Policy: On Experimentalism in Ethics, London: Bloomsbury Publishing, 2011.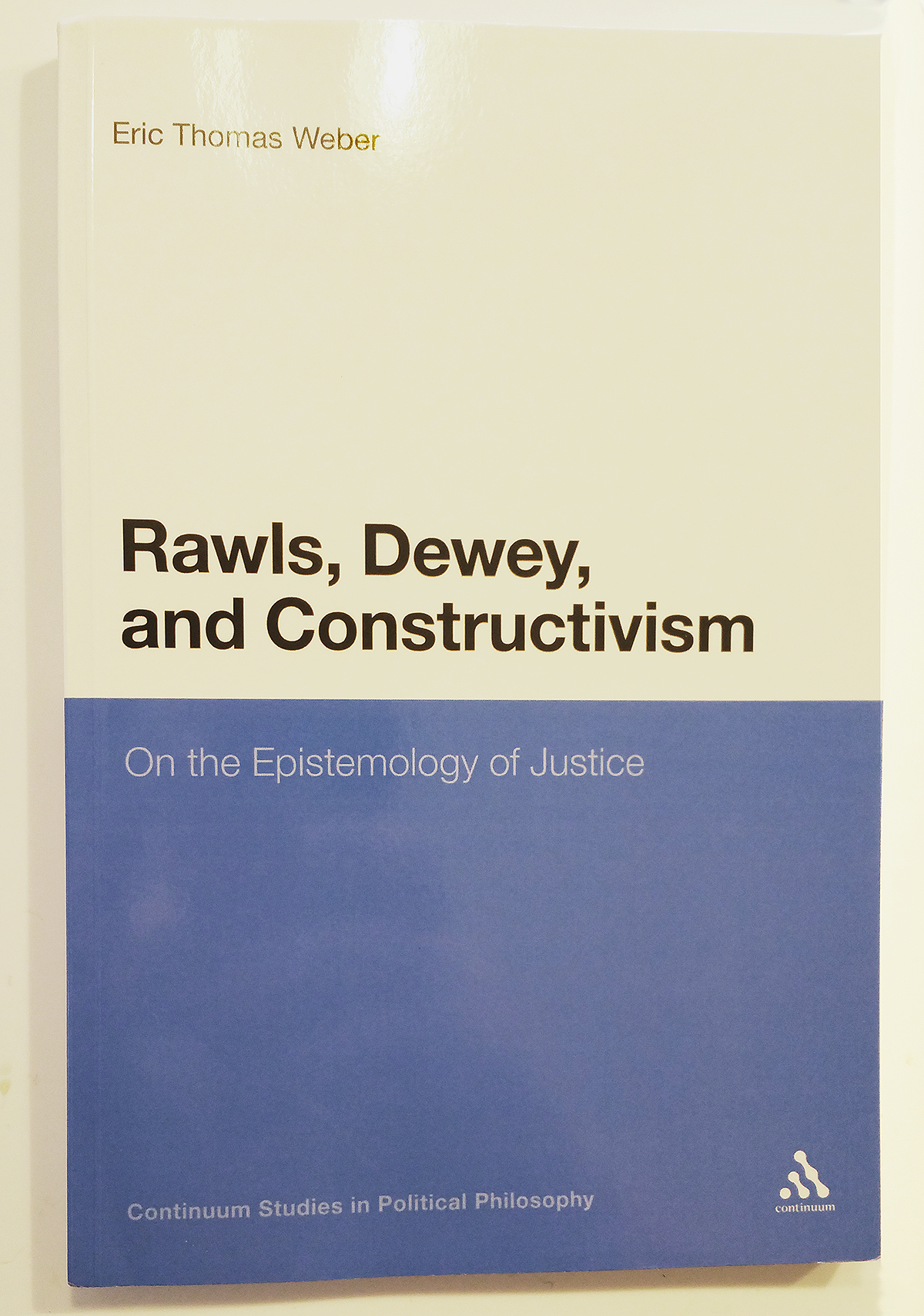 Rawls, Dewey, and Constructivism: On the Epistemology of Justice, London: Continuum Publishing Group, 2010.

Articles in Journals and Books (2014 - present, as of 8/4/16)
"Cultivating a Culture of Encouragement," Public Philosophy Journal 1 (2016): forthcoming, co-authored with Jennifer Stollman.
"The Unavoidable, the Avoidable, and the Viciously Intentional Costs of Comfort: A Reply to Lachs," Southwest Philosophy Review 32, Issue 1 (2016): 19-24. Online here.
"Self-Respect and a Sense of Positive Power: On Protection, Self-Affirmation, and Harm in the Charge of 'Acting White'," The Journal of Speculative Philosophy 30, Issue 1 (2016): 45-63.
"Justice as an Evolving, Regulative Ideal," Pragmatism Today 6, Issue 2 (2015): 105-116, Online here.
"Lessons from America's Public Philosopher," The Journal of Speculative Philosophy 29, Issue 1, 2015, 118 – 135, Online here.
"Converging on Culture: Rawls, Rorty, and Dewey on Culture's Role in Justice," Essays in the Philosophy of Humanism 22, Issue 2, 2014, 231 – 261, Online here.

Public Philosophy in the News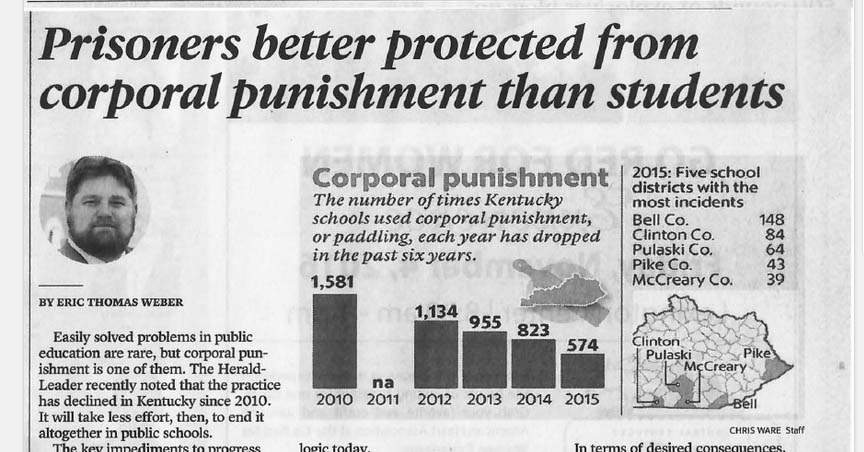 "Trump's blind faith in tax cuts won't work, just look at the evidence," The Herald Leader (Lexington), October 13, 2016, Online here.
"Prisoners Better Protected from Corporal Punishment Than Students," The Herald Leader (Lexington), September 23, 2016, Online here.
Interview on Uniting Mississippi for an author Q&A in The Clarion Ledger, January 4, 2016, 3-4F, Online here.
"Reciprocal Goodwill Is Answer to Flag Issue," The USA Today, December 7, 2015, Online here. First published in The Clarion Ledger, Online here. Republished also in The New Star (LA); The Montgomery Advertiser (AL); The Indianapolis Star (IN); and on Tampa Bay 10 News (FL); and San Antonio's KENS 5 Eyewitness News (TX).
"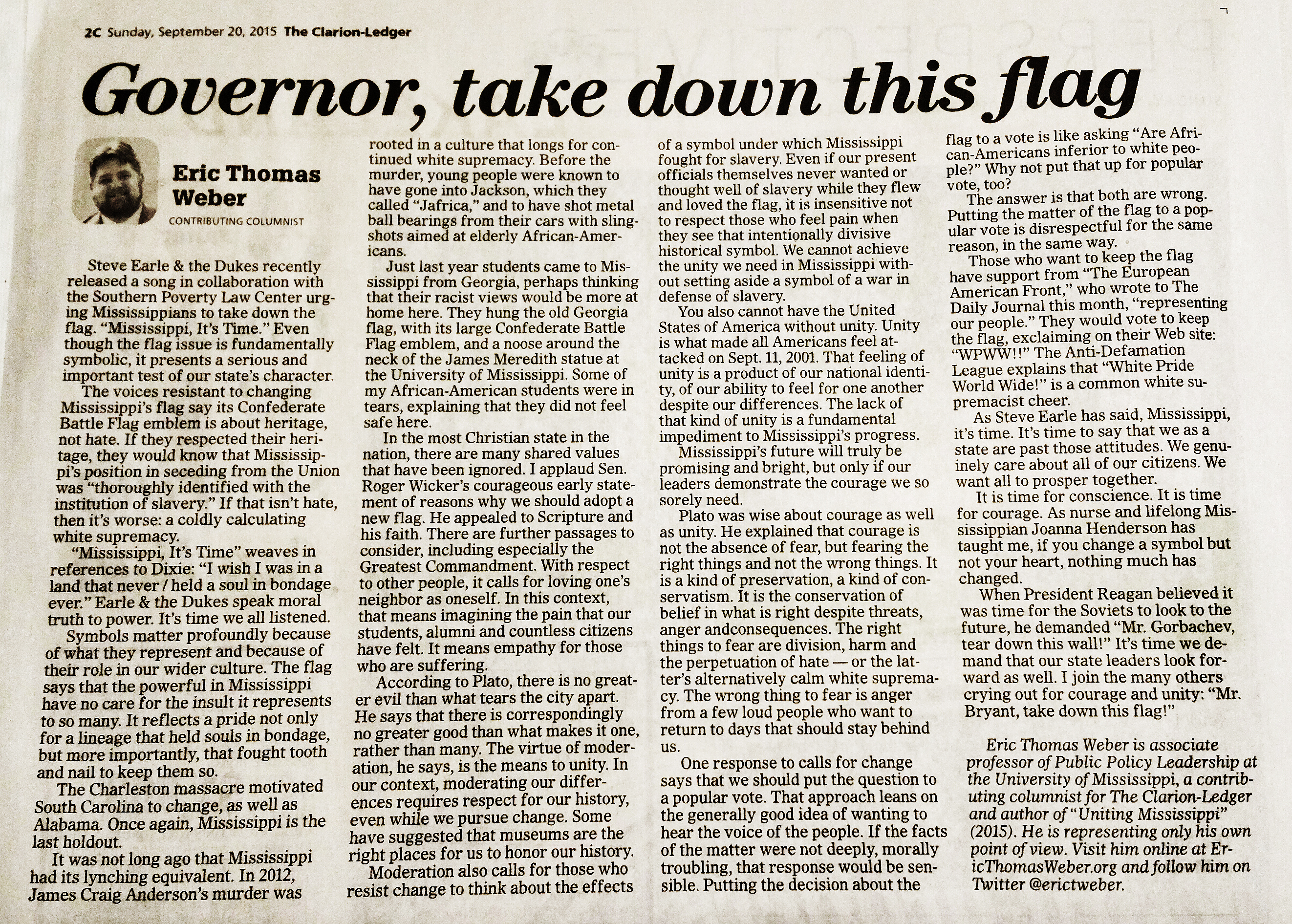 Mississippi Professor Sees Hope for His State in Students' Symbolic Flag Victory," The Hechinger Report, November 3, 2015, Online here.
"Students' Flag Request 'Emotional' but Courageous," The Clarion Ledger, in print on November 1, 2015, 2C, online (here) on October 30, 2015.
"Mr. Bryant, Take Down the Flag" (online) or "Governor, Take Down this Flag" (print), The Clarion Ledger, September 20, 2015, 2C, Online here.