Lipscomb 100th Birthday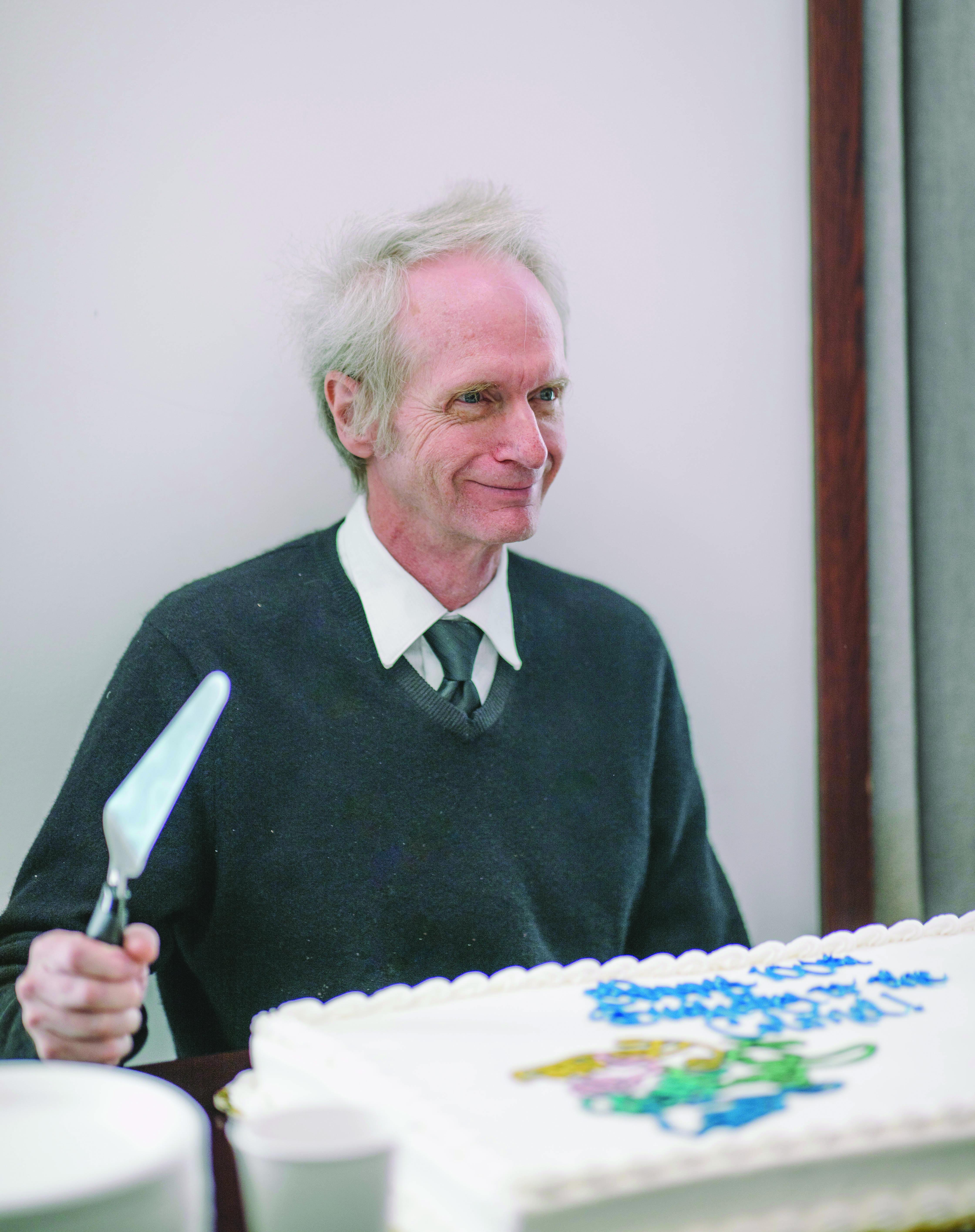 On Oct. 24, 2019, the Chemistry Department celebrated what would have been the 100th birthday (Dec. 9) of William Nunn Jr., a 1941 B.S. graduate who is one of UK's two Nobel laureates. The event was held at the William T. Young Auditorium. 
The afternoon symposium featured scientists associated with Lipscomb: Marjorie Senechal, mathematics professor emerita at Smith College; Douglas C. Rees, a chemistry professor at the California Institute of Technology who grew up in Lexington (Rees earned his doctorate under Lipscomb); and Irving R. Epstein, chemistry professor at Brandeis University, who also earned his doctorate under Lipscomb. Lipscomb's widow, Jean Evans, and his three children also attended the event.
The celebration was a mix of first-rate science, interesting history, anecdotes and affectionate remembrances. The audience included many students and the coffee break featured birthday cakes decorated with images from two of Lipscomb's best-known papers. 
Lipscomb, a chemistry major, attended UK on a music scholarship and was a lifelong performing clarinetist. He earned his doctorate at Cal Tech under Linus Pauling. Lipscomb started his academic career at the University of Minnesota in 1946 and moved to Harvard in 1959.
The 1976 Nobel Prize in Chemistry was awarded for Lipscomb's work on boron hydrides, work that expanded understanding of the chemical bond. Later, Lipscomb was equally well known for his pioneering work on the three-dimensional structures of proteins.
Lipscomb retired in 1990 but continued to publish for two more decades. He died in 2011 at 91.
Tomasky Leaders Scholarship Fund
The new Tomasky Leaders Fund will encourage students to pursue political engagement, higher office and a life of activism. Established by Susan Tomasky (Topical Major BA '74), the Tomasky Leaders Fund supports internships and travel to attend conferences. The Department of Gender and Women's Studies manages the fund, which is designed to inspire and prepare the next generation of leaders.
"I want to provide these internship opportunities as a way for UK students to learn what it's like to put their values to work in practical ways," Tomasky said. "I hope they will learn that advocacy is much more than having a point of view; it's also about listening to others, finding consensus and figuring out concrete steps to take to make a difference on issues they care about."
The Tomasky Leaders Fund welcomed its first cohort of students in the 2018-019 academic year. Students participated in a range of experiences, from attending the National Young Women's Leadership Conference to visiting Capitol Hill to discuss climate change and economic inequality with congressional staffers.
Creating a scholarship that promotes activism is in line with the life Tomasky herself has led. She was a politically engaged student, founding the UK Council of Women's Concerns while on campus. After completing a law degree at George Washington University, she built a career first in government and then in the corporate world. Still active today, she serves on several corporate and nonprofit boards.   
See What Arts & Sciences Can Do—Kentucky Can Campaign
In 2018, the University of Kentucky announced its ambitious Kentucky Can:The 21st Century Campaign, designed to dream anew about what's possible. To date, the College of Arts & Sciences has raised more than $56 million to create and endow priorities including scholarships and special opportunities for students, such as study abroad, internships, hands-on research, and conference travel. It is also providing enhanced support for faculty positions to help attract and retain the best teachers and scholars, and research funding to help address critical challenges facing our Commonwealth and the world.
Thanks to you and others like you who care about College of Arts and Sciences departments and programs and believe in the value of our College, we are playing a leading role as the University continues to grow its endowment to $2.1 billion.  But our work is not finished.
By participating in Kentucky Can, donors can choose what is most meaningful for their philanthropy, for example, science education and preparing tomorrow's teachers; or a speakers series that exposes students to a wide world of leading thinkers and researchers in their field; or named professorships and named departments to draw more faculty visionaries to the UK community; or continued revitalization of learning facilities such as the Chemistry-Physics Building. 
The College of Arts & Sciences needs you now, more than ever, to show the world what Kentucky can do. Please contact Laura Sutton, the College's Director of Philanthropy, at (859) 257-3551 or lsutton@uky.edu, or visit as.uky.edu/make-a-gift to learn how you can further the College's impact on students, the Commonwealth, and the world.