By A Fish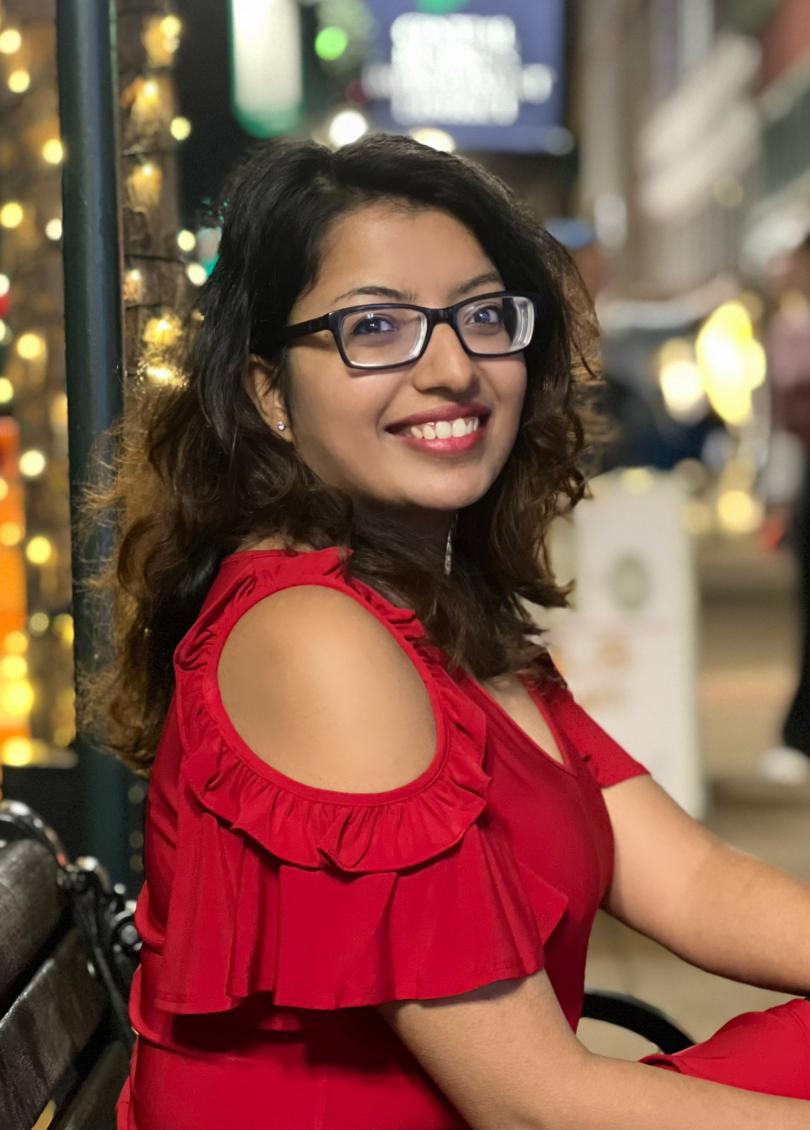 LEXINGTON, Ky. — Incorporating art and sciences, UK Ph.D. recipient Priya Karna seized on an opportunity to submit her illustration to the American Chemical Society Diversity and Inclusion Cover Art Series. As a result, her artwork and editorial ended up in the March 2, 2023, issue of the Journal of Physical Chemistry Letters. 
"The competition started in 2021, so it's just been two years since they've been doing this," she said. "I saw some of the examples of the cover art, and it looked like something I could do." 
The artwork, "Women in Science: From Country to Chemistry," displays Karna's vision of representing women from rural areas in science. The cover art depicts a girl with her cattle on a farm; she dreams of being a scientist.  
Since she was a teenager, Karna has advocated passionately for women in science; having her cover art featured in the diversity and inclusion series has been an honor. She said the process has been rather long, and that the original sketch of her cover art was submitted in March 2022. 
"I'm glad that it's tangible now," she said. "It's in the subject of female representation in science, and it's a topic that I care so much about. If somebody asked me today what's the biggest accomplishment you've achieved in graduate school? For me, it would be to be on the cover of the Journal of Physical Chemistry Letters."  
Karna completed her undergraduate degree at Union College in Barbourville, Kentucky. Growing up, she saw the lack of women in the sciences, which inspired her to advocate for minorities in STEM. The theme of the competition is diversity and inclusion in science, which gave her the opportunity to combine her two loves: chemistry and art. ACS gave her the platform for her advocacy that she had hoped for. 
"Lots of artists submit their artwork representing some kind of diversity and inclusion theme and if they like it, then they publish it," she said. "They also have a short article to go with what your artwork is about."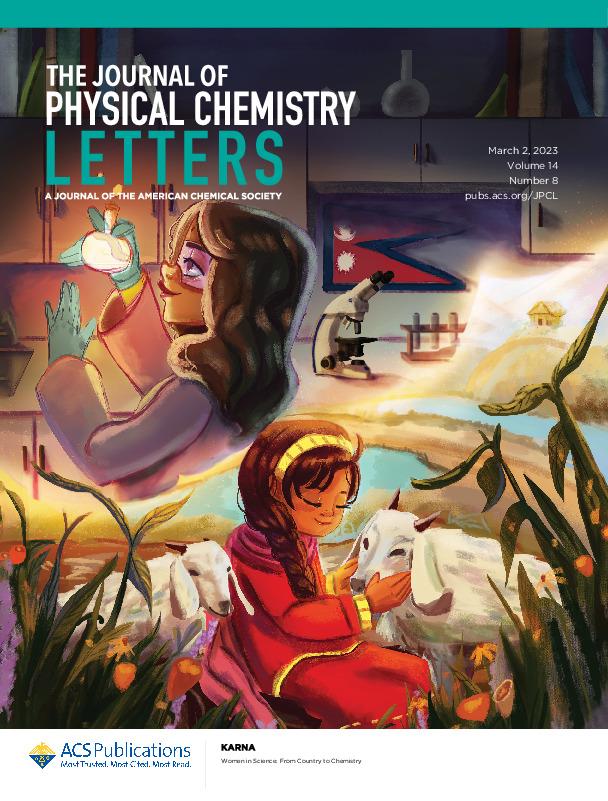 She began her informal interest in art as a youngster in Alabama, where she attended Vestavia Hills High School. 
"I started drawing as a kid just like everyone else, and in high school, I was in the Art Club," she said. "I took some art classes in both high school and college. In graduate school, my instructors and colleagues introduced me to Adobe Illustrator, and during my off time, I just doodle on this software." 
Karna has several honors, publications and leadership roles in UK organizations. One that she is most proud of is the outstanding teaching award from the dean of College of Arts & Sciences. Karna also was the diversity, inclusion and equity representative for the Department of Chemistry Graduate Student Association in 2022, and she is currently serving as its media officer. 
"The kind of opportunities that I received here, whether it was talk competitions about my teaching or research, these fellowships and awards that I won, these are truly the kind of opportunities that I doubt I would have received had I picked elsewhere to attend graduate school," she said "For that and so much more, I'm so grateful for the University of Kentucky." 
Karna had a difficult time adjusting from an undergraduate degree in biology to a graduate degree in chemistry, but she is so proud of how far she's come.  
"If you had asked me about these two years ago, during my first two years of grad school, I wouldn't have even imagined it," she said about all the opportunities she has been given and awards she's received. "So definitely work hard. Trust yourself. Don't give up."