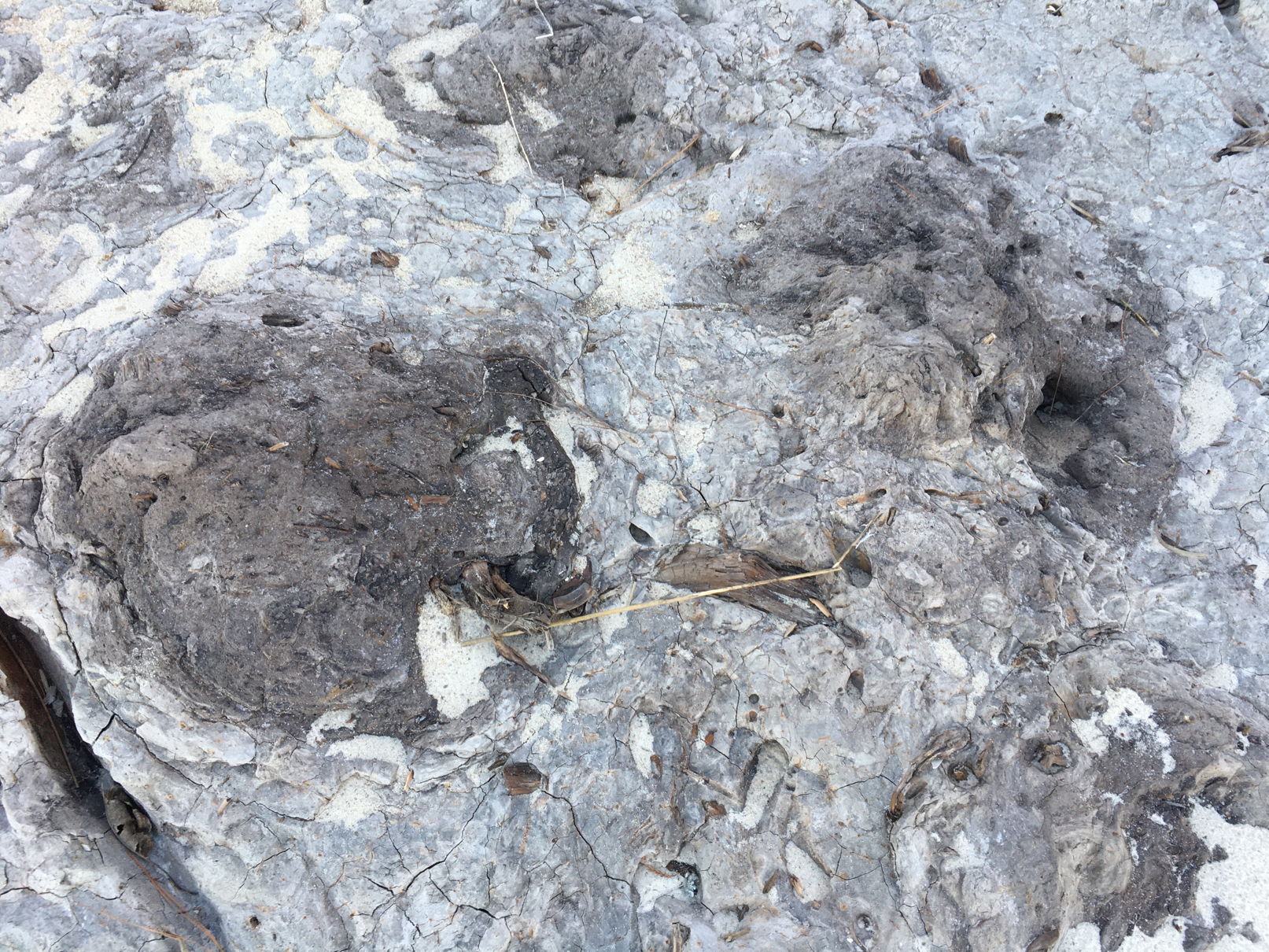 View from directly above a recently exposed area of the swamp paleosol, showing infilled fossil tree trunks (probably bald cypress).
The Flanner Beach formation is a Pleistocene formation that outcrops in eastern North Carolina, mainly along the Neuse River estuary. The formation is known to geoscientists mainly for its depiction of a transgressive sedimentary sequence, and for its rich store of fossils. 
At the base of the FB is a swamp paleosol; a dark, organic and clay-rich soil representing a freshwater swamp environment (more on this below). Above the swamp paleosol is a layer representing transition to a brackish environment, rich with fossil shells. This can be subdivided into zones containing fossils representing oligohaline, mesohaline, and polyhaline environments. Further up are stratified open-estuary sedimentary deposits, topped off by beach sands. The formation is about 200,000 years old.