Some recent kayak trips on the North River near Beaufort, NC (which, naturally enough, is north of North River, SC, but strangely enough well south of the other North River, NC, and even more strangely, south of the South River in the same county) revived some nagging questions about the source of sediment to coastal marshes.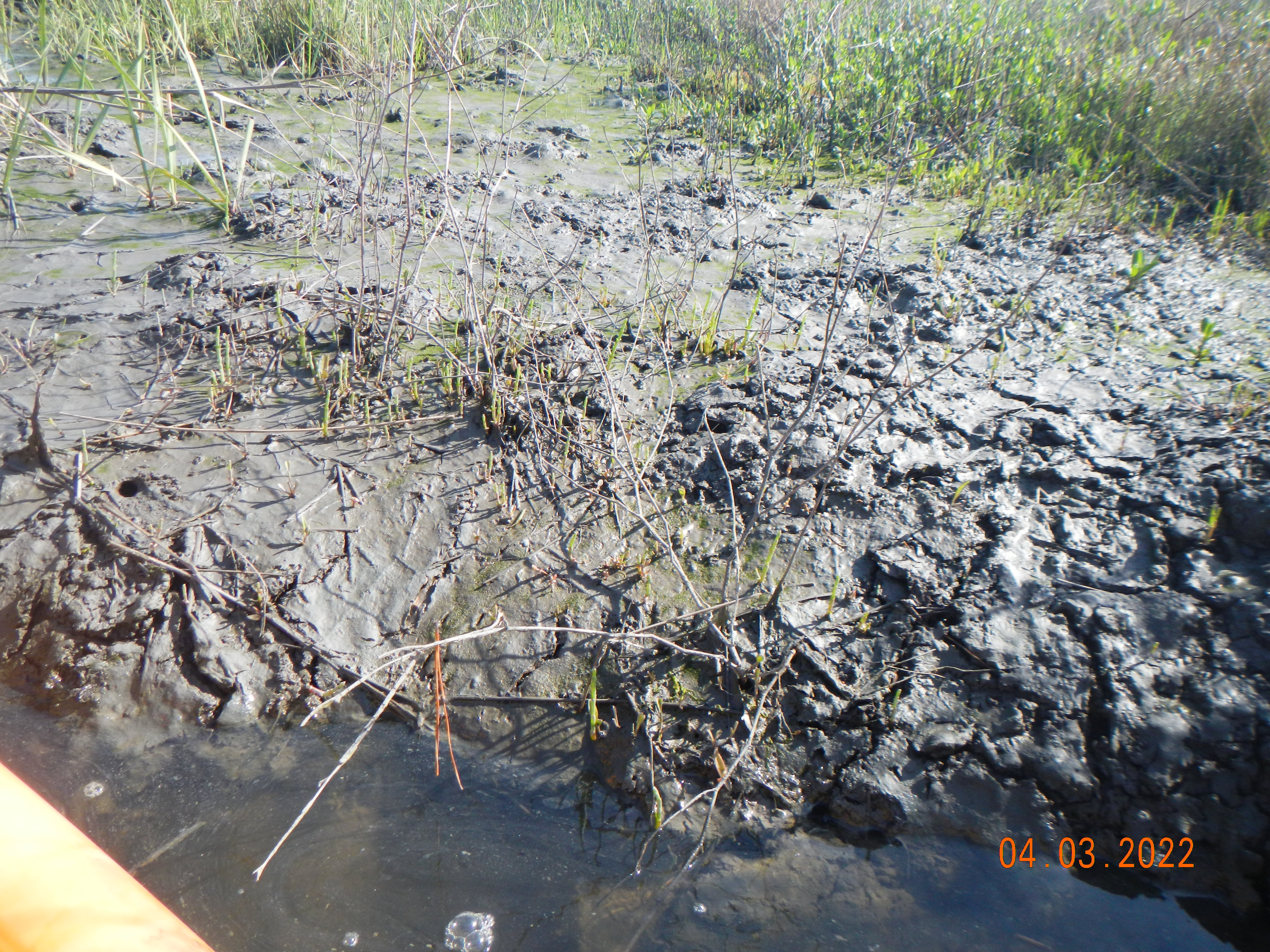 Freshly deposited mud on the North River marshes.
Most of my work in this context has dealt with larger rivers on the Atlantic and Gulf Coastal Plains (drainage basins >15,000 km2) addressing (among many other things) how much fluvial sediment is delivered to estuaries and coastal wetlands, and where within those drainage basins it comes from? Some updates and reminiscences were covered in this post. Essentially, my work (and many others) has found that in many river systems much of the sometimes-considerable sediment loads from the upper watersheds never reaches the coastal zone, being stored as alluvium in lower river reaches. Much of what does reach the coast derives from coastal plain sources near the coast, not from upriver.