by Whitney Hale

(Jan. 30, 2014) — As the Chinese Lunar New Year approaches, University of Kentucky Libraries presents an exhibition featuring two slide shows and a display of "Celestial Horses" in honor of the Year of the Horse. All three displays can be seen in William T. Young Library.
A reproduction of "Celestial Horses," a silk painting presented by the artist, General Yeh Tsui Pai, to the university, is on display in the atrium of Young Library. The inscription on the banner commemorates the 100th anniversary of the institution. The original silk banner, housed in the UK Special Collections, is in fragile condition and not suitable for display. The banner was digitized by UK Libraries Digital Library Services and reproduced on cloth for display.
The two slide shows feature postcards sent from travelers to China and images of the horse from a Chinese calendar.
The postcard slide show showcases a collection of correspondence by travelers to China from 1910 to 1980. The postcards depict scenes from various areas of China (mostly Hong Kong) and represent a western view of China, Hong Kong and Taiwan for those years. The postcards are part of the UK Libraries postcard collection housed in Special Collections in the M.I. King Building. The postcard slide show can be seen on the video screens in the Hub, located in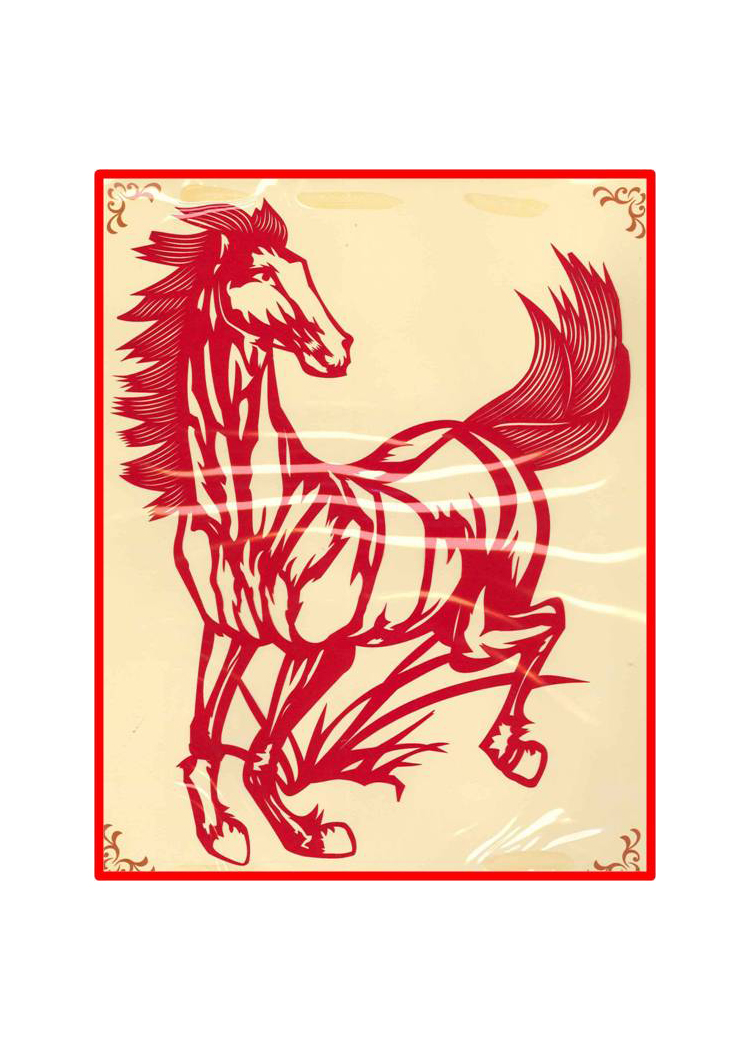 the basement level of the Young Library. 
The horse slide show is taken from paper cut images of the horse on a 2014 calendar produced by Hanban (Confucius Institute Headquarters). The calendar was a gift to UK Libraries from Huajing Maske, director of the UK Confucius Institute.
Chinese New Year (also known as Spring Festival) is based on the Chinese calendar, a complex combination of solar and lunar calendars. According to the Chinese Zodiac, 2014 is the Year of the Horse, which begins on Jan. 31. This day is a new moon day, and is the first day of the first Chinese lunar month in the Chinese Lunar Calendar system. The horse, a favorite animal in Chinese culture because of their historic service in transportation and battles, is a symbol of traveling, competition and victory.
If you can't come by to view UK Libraries' Chinese New Year exhibit in person, check out its virtual exhibit online.