by Jenny Wells, Derrick Meads 
(April 21, 2014) — Legendary anti-apartheid activist Denis Goldberg will speak at 4 p.m. today in the William T. Young Library Auditorium. A reception will follow at 5 p.m.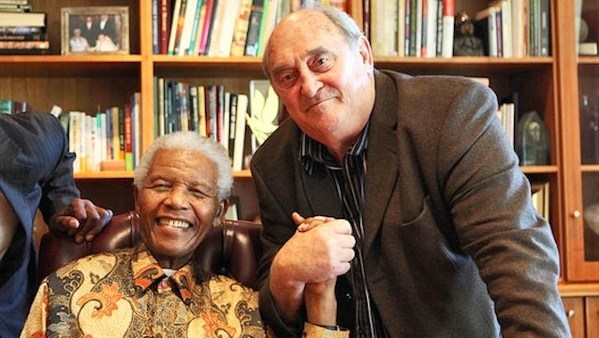 In 1964, Goldberg, Nelson Mandela and six others were tried and convicted for trying to overthrow the apartheid regime in South Africa.  He spent the next 22 years in prison, and was released in 1985 on the condition that he be exiled from his native South Africa to Israel.
After his release, Goldberg instead traveled the world organizing international opposition to apartheid, becoming a spokesperson for the African National Congress, then the leading anti-apartheid organization and current ruling party of South Africa.  Since South Africa's transition to democracy in 1994, Goldberg founded Health Education and Reconstruction Training (H.E.A.R.T.), a nongovernmental organization that supports local initiatives aimed at improving health, education and reconstruction in contemporary South Africa.
Goldberg's talk will highlight pivotal episodes in his life as a leading member of the anti-apartheid struggle, as recounted in detail in his recent autobiography "The Mission: A Life for Freedom in South Africa" (STE Publishers, 2010).
For more information about these events, contact Stephen Davis srda227@g.uky.edu.