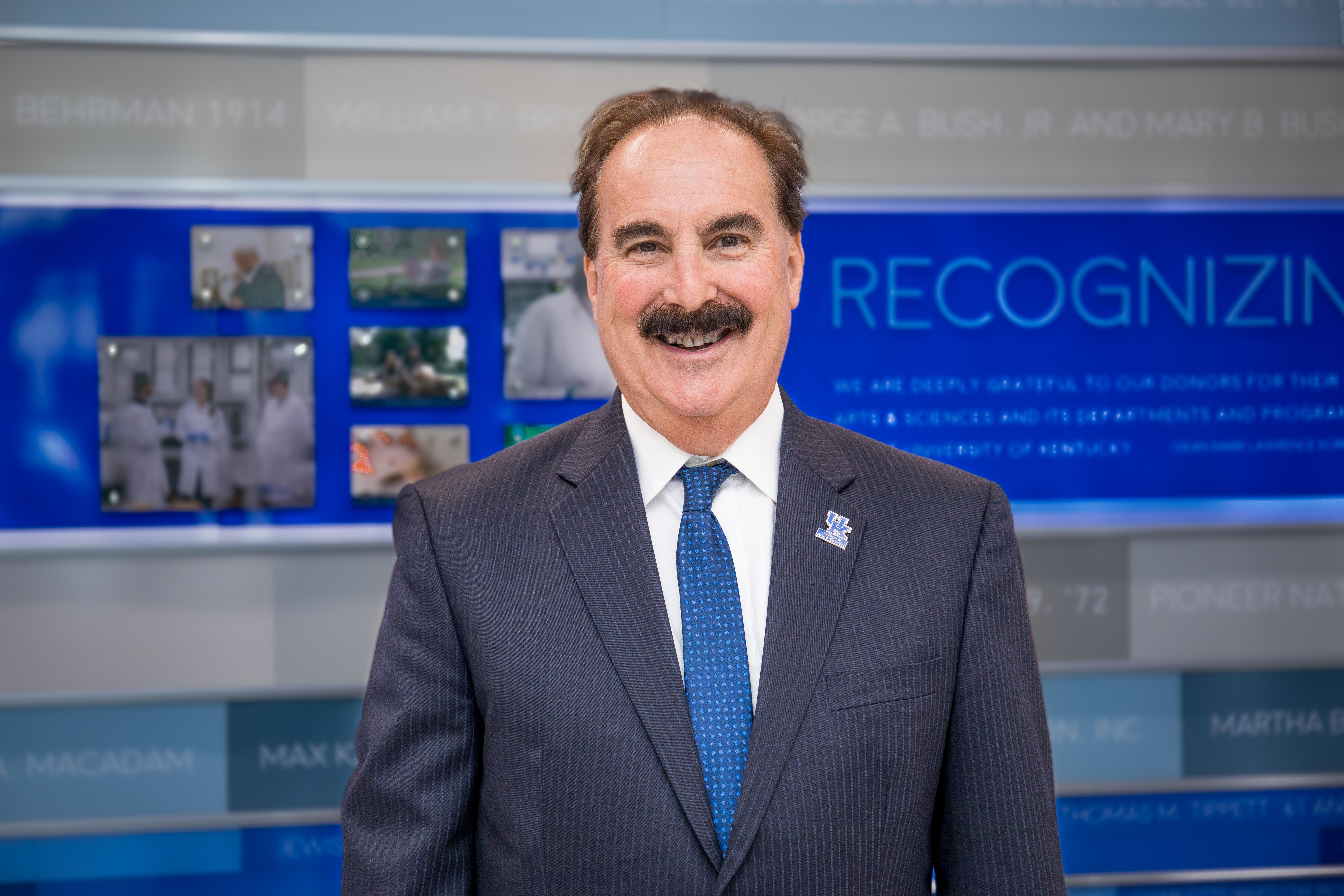 Dear Friends,
As Dean, I often have the pleasure of sharing stories about the exciting work our students and faculty are doing in the College of Arts & Sciences. This edition of Ampersand captures a few students' stories. Rhodes Scholar Hadeel Abdallah (p. 14) and future aerospace physician Esther Putman (p. 22) are two of these students whose remarkable undergraduate careers demonstrate how the best and brightest of their generation can fully realize their potential at the University of Kentucky. I hope you find their aspirations and accomplishments as inspiring as I do.
Alumna Barbara Rylko-Bauer (Ph.D. 1985, M.A. 1980) pens a story in this issue bringing to life the indelible bonds that are often forged in graduate school. As she explains on p. 7, a small item in a recent department newsletter brought back memories of her long friendship with fellow graduate student Elizabeth Adelski. Their camaraderie in the Anthropology Department in the 70s and 80s is richly captured in Dr. Rylko-Bauer's article. 
Several articles in this issue highlight the Department of Chemistry. Its new "Fab Lab" (p. 30) is offered as a course for students to gain real-world experience creating materials and models used in modern electronic devices. Graduate school, job opportunities and research positions are all more attainable for students who complete this course, and those like it, which allow students to gain practical experience. Another highlight in the Department of Chemistry is the work of researchers Phoebe Glazer and David Heidary (p. 26), who are exploring inorganic compounds for new cancer therapies. They are investigating how to kill cancer cells without harming healthy ones. Their research is funded by numerous external grants, but have also benefited from the support of the Arts & Sciences Academic Excellence Fund. 
The Academic Excellence Fund and innovative health research are two of several funding priorities for the College of Arts & Sciences for Kentucky Can: The 21st Century Campaign. Launched last fall, this momentous campaign aims to raise $55 million for the College, and we are counting on our alumni to take leadership roles in meeting that goal. You will read more about the campaign on pp. 17-19. My conversation with undergraduates Bear Brown, Lilly Do, Sara Rastoder and Lindsay Tucker (pp. 32-33) showcase several examples of how your generosity can impact our students and their range of opportunities both in and out of the classroom.
Please consider returning to campus for the 20th anniversary Arts & Sciences Hall of Fame celebration on October 4, 2019, to see for yourself the experiences of our impressive students and faculty and what Kentucky can do. 
Sincerely,
Mark Lawrence Kornbluh
Dean, College of Arts & Sciences